"

The overall aim is to deliver a radically new cost-effective virtual coach, consisting of a hologram based surrogate balance physiotherapist, an augmented reality cognitive game, combined with auditory exercises and a physical activity planner.
Human balance is multifactorial and relies on the complex integration of visual, somatosensory, vestibular information and musculoskeletal function. Balance disorders due to age-related progressive loss of functioning of sensory information and the inability to control body movements are considered a global epidemic according to the World Health Organization. Balance and gait physiotherapy has been shown to improve postural stability, increase balance confidence and quality of life according to NICE guidelines2. Currently, there is a total lack of personalized coaching solutions for people with balance disorders to engage in balance and gait physiotherapy and increase physical activity.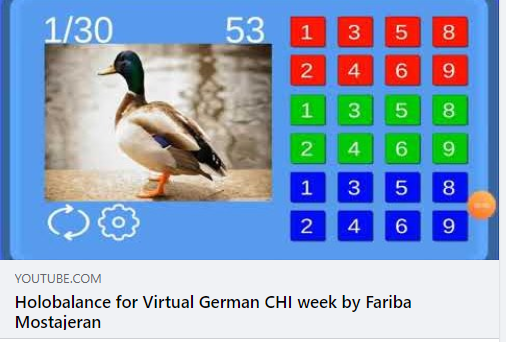 Holobalance in the virtual German CHI week. You can see the short video prepared for the virtual event : ⇨https://www.youtube.com/watch?v=x5R3JWYDYn0 and the paper: ⇨ https://holobalance.eu/publications/ The Virtual German CHI Week will run from May 25th to May 29th. Each day they will feature three consecutive sessions of around 40 minutes, always starting at 5pm and […]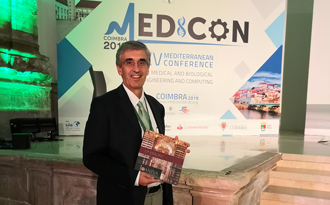 Prof. Fotiadis, as a keynote speaker and K. Tsiouris as presenter of the session entitled "Empowering community dwelling older citizens to improve their balance with the novel technologies", represented the Holobalance project in the 15th Mediterranean Conference on Medical and Biological Engineering and Computing.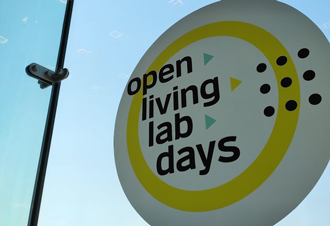 We are waiting for you at the Coaching Alliance Exhibition Booth. Follow the signs to Thessaloniki Music Hall M2.
WE EXPECT TO HELP PEOPLE WITH BALANCE DISORDERS
The long-term aim is to promote behavioural changes that maintain the users' independence and engagement in physical and social activities. Multilevel motivation strategies, real-time feedback, online connection and competition between users and a continuous communication channel with the healthcare professional, along with a visual analytics expert panel will be integrated to improve the platform's outcome.
See our reports in graphics
HOW WE CAN HELP PEOPLE TO GET BETTER
Our main areas of development
THE COMPONENTS OF THE PLATFORM
Monitoring, Input and Interaction
Wearable and motion capture sensors (all sensors will be CE marked)

Sensorized soles

Bracelet sensor

Smart Glasses

Motion capture sensors
WANT MORE INFO ABOUT OUR WORK?
Get MORE of Holobalance straight to your inbox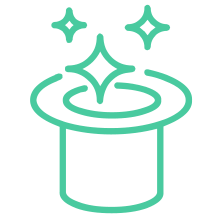 To keep yourself informed on  a regular basis, you can also subscribe our newsletter.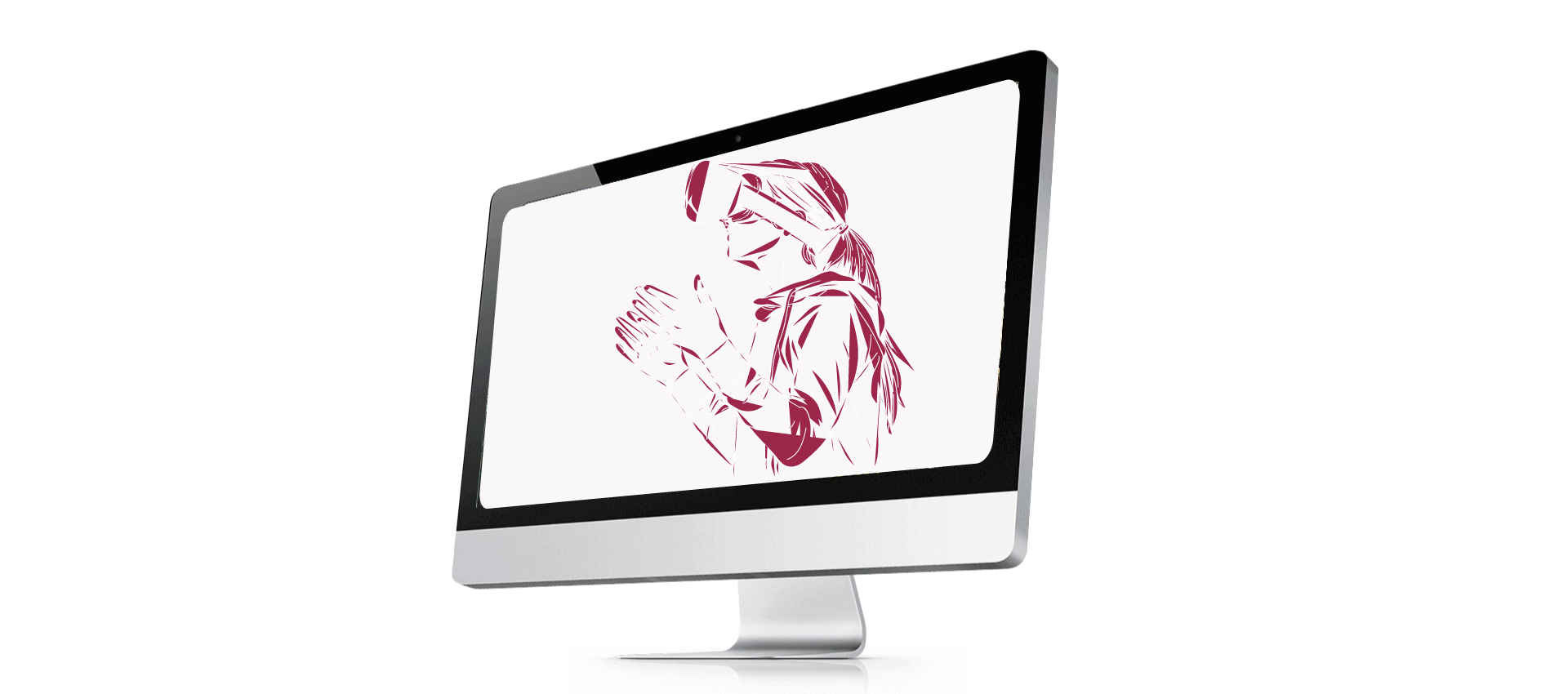 Spread the
word?

Want to be involed in project?
Holobalance provides a wealth of support and visibility to the partners we work with through the Dissemination Program. If you are interesting to collaborate on project contact us.