Great interest for Holobalance at VR/AR Global Summit – Fall 2021 European Edition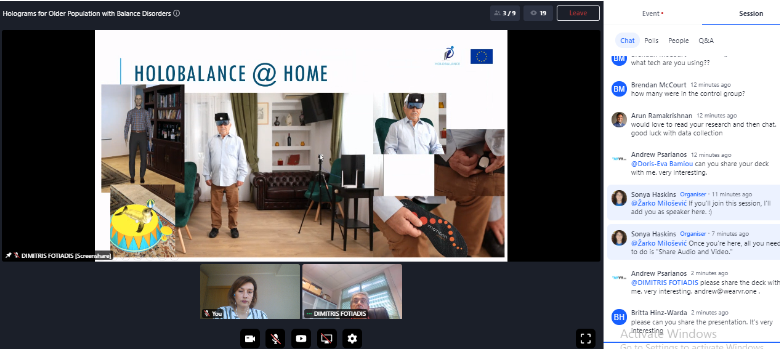 ---
Start: 2021-09-29 8:00 AM
End: 2021-10-01 6:00 PM
---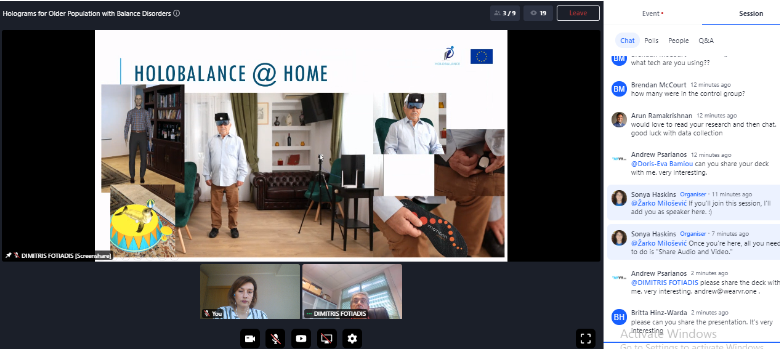 The VR/AR Global Summit Online is a virtual conference, brought to you by the VR/AR Association, connecting the best virtual reality and augmented reality solution providers with enterprise and media entertainment companies.
This summit will bring together some of the world's greatest designers, hardware manufactures, software developers, marketers, end-users, and entrepreneurs to share ideas, best practices, network, and get business done. This will be a great year of VR and AR content for the world!
The Holobalance team presented the system in the session "Holograms for Older Population with Balance Disorders"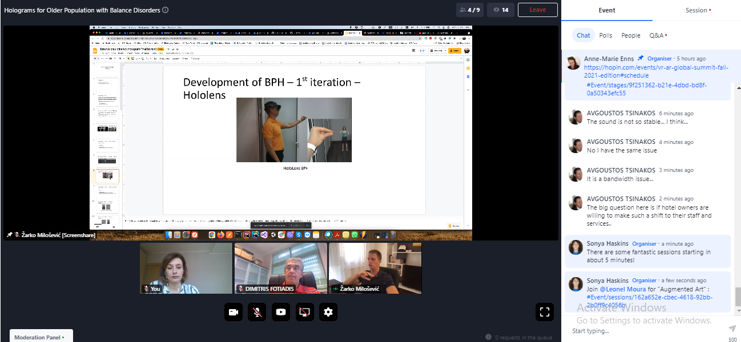 Virtual balance physiotherapy and coaching could address the challenge of vestibular dysfunction in older adults. VR & AR training for balance disorders have been developed through the Holobalance project, which is supported by the European Commission.
The participants expressed a huge interest in the system and there was a great discussion and contacts to continue exploring this new technology and even have collaboration in different countries.