Prof Dimitrios I. Fotiadis, received the Diploma degree in chemical engineering from the National Technical University of Athens, Athens, Greece, in 1985, and the Ph.D. degree in chemical engineering and materials science from the University of Minnesota, Minneapolis, in 1990. He is currently a Professor of Biomedical Engineering in the Department of Materials Science and Engineering, University of Ioannina, Ioannina, Greece, where he is also the Director of the Unit of Medical Technology and Intelligent Information Systems, and is also an Affiliated Member of Foundation for Research and Technology Hellas, Institute of Molecular Biology and Biotechnology, Dept. of Biomedical Research. He was a Visiting Researcher at the RWTH, Aachen, Germany, and the Massachusetts Institute of Technology, Boston. He has coordinated and participated in more than 200 R&D funded projects. He is the author or co-author of more than 240 papers in scientific journals, 450 papers in peer-reviewed conference proceedings, and more than 50 chapters in books. He is also the editor or co-editor of 25 books. His work has received more than 10500 citations (h-index = 52). He is a senior member of IEEE, member of IEEE Technical Committee of information Technology in Healthcare and the Editor in Chief of IEEE Journal of Biomedical and Health Informatics and Associate Editor for Computers in Biology and Medicine. His research interests include multiscale modeling of human tissues and organs, intelligent wearable/implantable devices for automated diagnosis, processing of big medical data, sensor informatics, image informatics, and bioinformatics.  He is the recipient of many scientific awards including the one by the Academy of Athens.
List of Holobalance participants
ROESSINGH RESEARCH AND DEVELOPMENT BV
Netherlands
Address: Roessinghsbleekweg 33b,7522 AH Enschede, the Netherlands
Phone: +31 (0)88 0875 777
Email: h.opdenakker@rrd.nl
Website: www.rrd.nl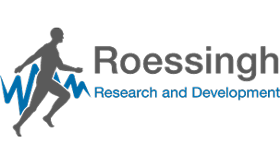 RRD is the biggest centre in the Netherlands where a wide range of disciplines such as rehabilitation medicine, movement sciences, psychology, physiotherapy, biomedical sciences and computer sciences work together under a single roof on current and future innovations in rehabilitation and chronic care. As an internationally recognised scientific research institute, RRD occupies a unique position between the university and healthcare practice.
With our combined knowledge of healthcare practice, human movement and applied technology, we can guide the development of telemedicine services and rehabilitation technology in such a way that they are effective and pleasant to use as well as satisfying the requirements and wishes of both the healthcare professional and the patient.