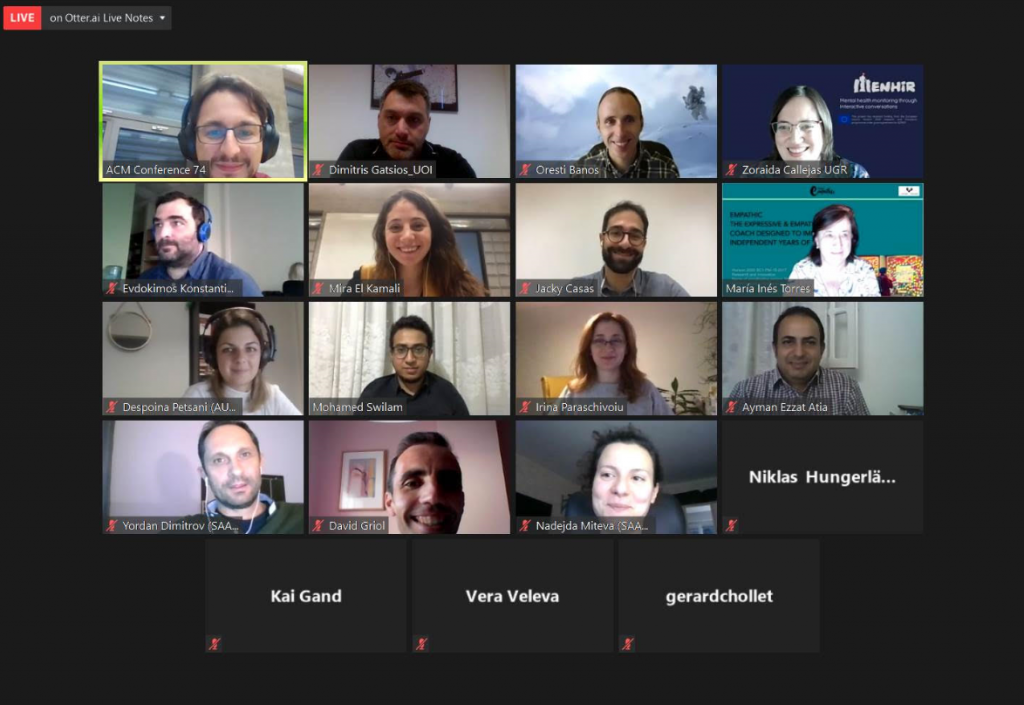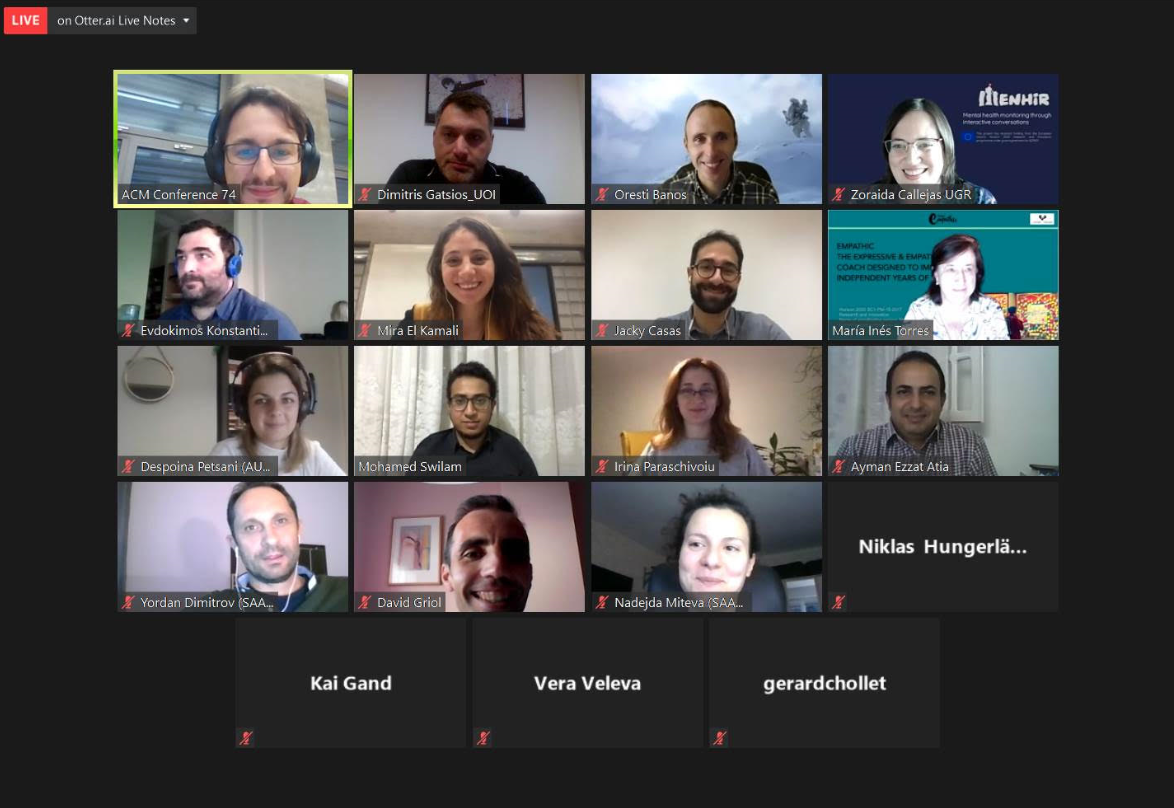 On Thursday, October 29, the Workshop on Multimodal e-Coaches was organized as part of the ICMI'2020.
The workshop consisted of:
A Keynote Speech by Oresti Baños (University of Granada) "Measuring human behaviour to inform e-coaching actions"
The first presentations session which included:
– Andoni Beristain (VicomTech) – Virtual coaching for older adults at home using SMART goal supported behaviour change
– Irina Paraschivoiu (University of Salzburg) Coaching Older Adults: Persuasive and Multimodal Approaches to Coaching for Daily Living
– Johannes Kropf (Austrian Institute of Technology) – Transforming rehabilitation to virtually supported care – The vCare project
– Mohamed Ehab (October University for Modern Sciences and Arts) – iSwimCoach: A smart coach guiding system for assisting swimmers freestyle strokes
The Second Presentations Session which included:
– Mira El Kamali (HES-SO) – Multimodal Conversational Agent for Older Adults' Behavioral Change
– Zoraida Callejas (University of Granada) – Measuring and fostering engagement with mental health e-coaches
– Jacky Casas (HES-SO) – Trends & Methods in Chatbot Evaluation
A discussion on findings presented as well as on future research directions for multimodal coaching systems.
After the workshop, the PM-15 consortia discussed in a separate meeting the advancement of the respective H2020 projects with an emphasis on issues and problems caused by the COVID-19 pandemic.
D. Gatsios (UOI) attended the Workshop on Multimodal e-Coaches and then presented HOLOBALANCE in the follow-up meeting event.