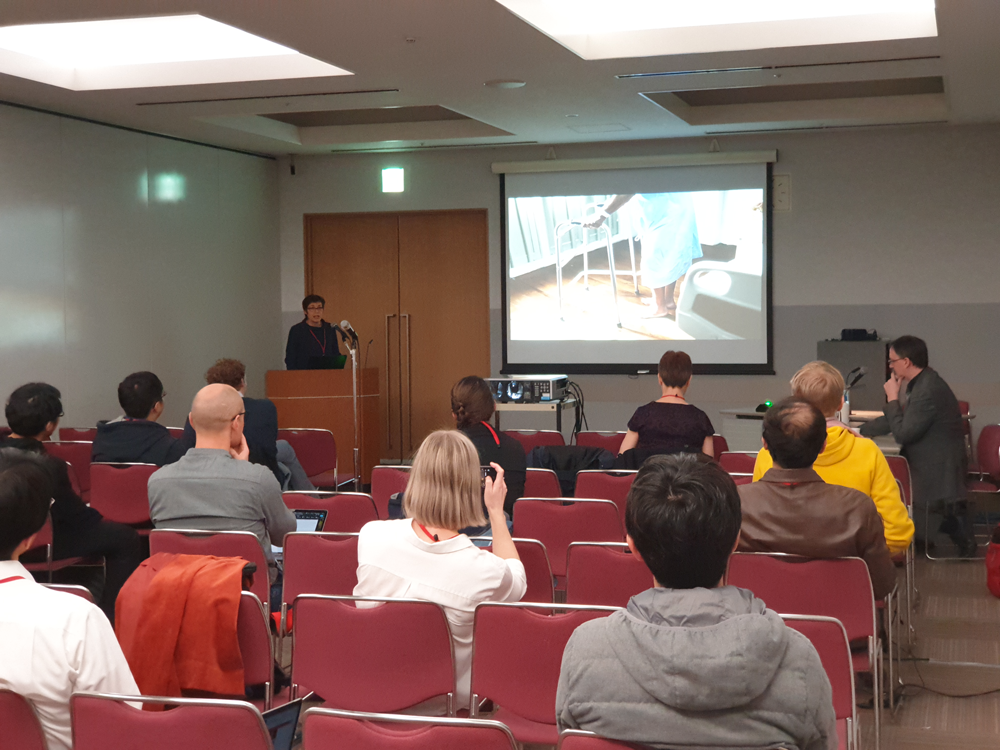 More than 30 participants attended the first workshop on applied VR for enhanced healthcare (AVEH). The workshop was organized by UHAM and was held in Osaka, Japan.
After a keynote by Wendy Powell, different projects funded by the German Ministry of Research and Education were introduced.
In four difference sessions, current research topics such as virtual coaches, exposure therapy Assistive AR technology, etc. were introduced.
IEEE VR is a premier conference in the field of virtual reality.
More about the workshop: https://sites.google.com/view/avehieeevr2019/aveh
Download the publication:
Welcoming a Holographic Virtual Coach for Balance Training at Home: Two Focus Groups with Older Adults
Fariba Mostajeran, Nikolaos Katzakis, Oscar Ariza, Jann Philipp Freiwald, Frank Steinicke
Author: UHAM