Holobalance gave an online lecture today presenting the results obtained concerning the cost-effectiveness evaluation performed within the Holobance H2020 project.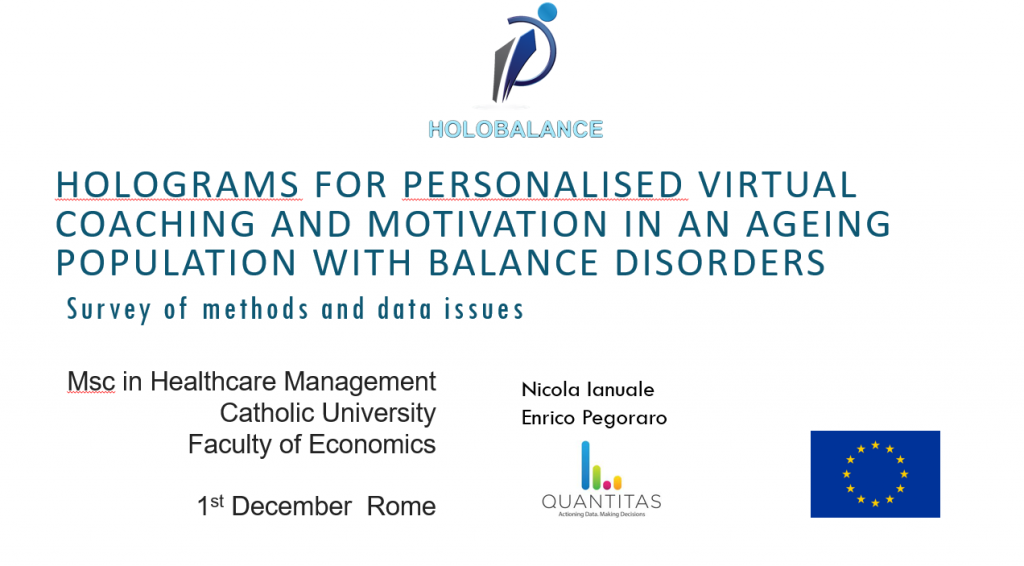 The second-year students of the Msc in Healthcare Management at the Catholic University, Faculty of Economics, Rome campus have participated; the discussion was lively and the questions very interesting.
The webinar was organized on the official platform used by the University to perform online lectures.