Workshop: New technologies in the balance disorders rehabilitation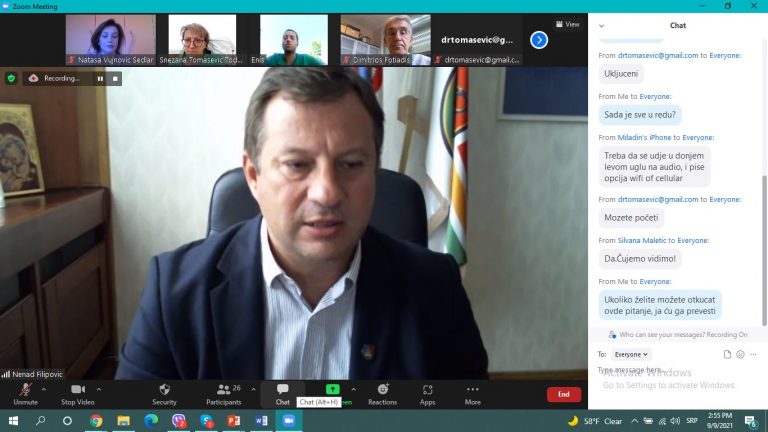 ---
Start: 2021-09-09 8:00 AM
End: 2021-09-09 6:00 PM
---
– An example of HOLOBALANCE project –
September 9 th , 13:00-15:00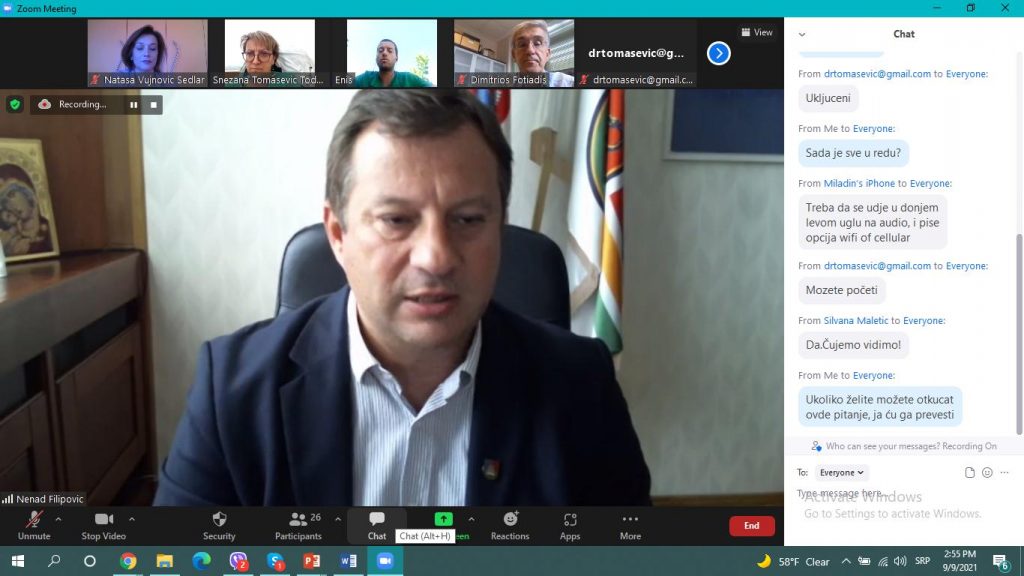 ONLINE EVENT
Balance disorders direct affect the general reduction of physical mobility, which could cause the
appearance and progression of certain diseases (e.g., cardiovascular, neurodegenerative, and
musculoskeletal) especially among the elderly. In addition, patients are often unable to follow
prescribed exercises because of overcrowded schedules in hospitals, lack of reliable and safe
transportation, or stay-at-home orders due to the current pandemic.
Though many approaches to telemedicine currently exist, proper telemedicine for use in motor
rehabilitation requires more functional components in combination with a computational framework
that can systematically quantify specific aspects of motor performance, such as balance control skills.
The use of virtual and augmented reality rehabilitation systems has become increasingly popular and
has received much scientific attention. Those systems can provide the patients with the proper physical
rehabilitation including adequate medical rehabilitation tracking in the home environment.
The workshop will include presentations on all the above topics and will finally conclude with future
rehabilitation systems by the healthcare systems and their use by the patients through the example of
the HOLOBALANCE project funded by the European Union's Horizon 2020 research and innovation
programme.
ORGANIZERS:
 Unit of Medical Technology and Intelligent Information Systems, University of Ioannina, Greece
 The National and Kapodistrian University of Athens, University of Athens, Greece
 BioIRC d.o.o. Kragujevac, Serbia
 Eipix Entertainment Doo Novi Sad, Serbia
 University of Novi Sad, Faculty of Medicine, Serbia
AGENDA
13:00-13:20   / Introduction-Welcome – Holograms for personalized virtual coaching and motivation in an ageing population with balance disorders
Dimitrios Fotiadis
HOLOBALANCE project Coordinator Professor of Biomedical Engineering, University of Ioannina / FORTH Head of the Unit of Medical Technology and Intelligent Information Systems Editor in Chief IEEE Journal of Biomedical and Health Informatics
13:20-13:40   / Age-related conditions and the importance of self-management
'Hippokrateio' General Hospital, National Kapodistrian University of Athens, First Department of Otolaryngology-Head and Neck Surgery,Athens,Greece
13:40-14:00   / HoloBOX
Professor of biomechanics and informatics at the Faculty of Mechanical Engineering, University of Kragujevac, Kragujevac, Serbia
14:00-14:20   / HoloBalance games
Project manager at Eipix Entertainment d.o.o Novi Sad, Serbia
14:20-14:25   / Conclusions
Dimitrios Fotiadis
HOLOBALANCE project Coordinator Professor of Biomedical Engineering, University of Ioannina / FORTH Head of the Unit of Medical Technology and Intelligent Information Systems Editor in Chief IEEE Journal of Biomedical and Health Informatics
14:25-14:40   / Discussion
Snezana Tomasevic Todorovic
Head of Department for Physical Medicine and Rehabilitation at Medical Faculty Novi Sad